COVID-19 has stolen lives, broken families, widened the wealth gap and rewired life in East L.A.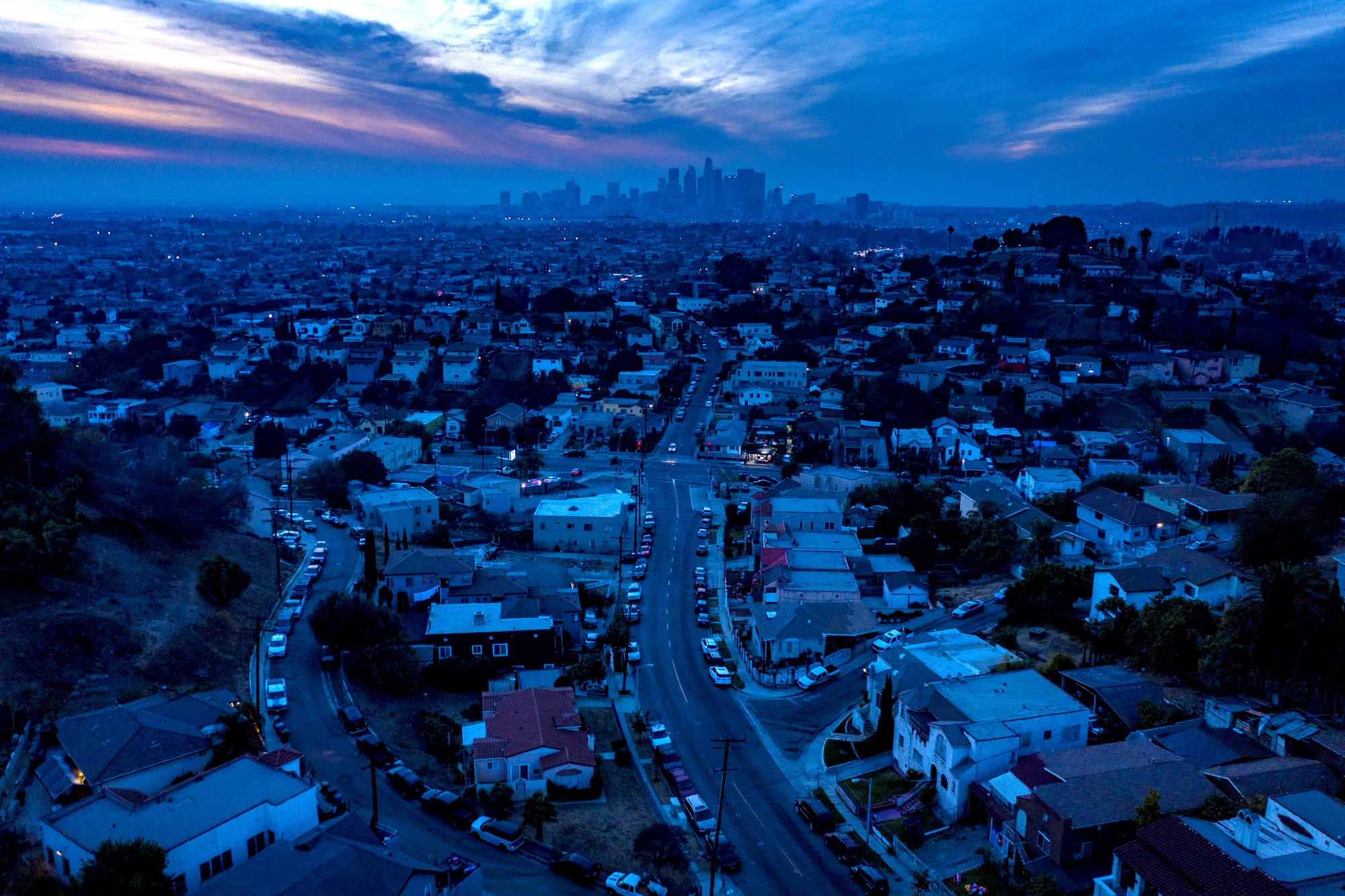 COVID-19 has stolen lives, broken families, widened the wealth gap and rewired life in East L.A.
https://www.latimes.com/california/story/2020-12-28/coronavirus-east-la
Coalition for Humane Immigrant Rights (CHIRLA) Phone Number: 213-201-8700 or 213-395-9547
http://teamsters630.org/docs/OSHA%20COVID-19-Infection-Prevention-in-Logistics.pdf

DATA (numbers as of 5/19)

LA County -- 1,183 new confirmed cases, 39,573 total; 3% increase from Monday, 5/18
76 new deaths -- Total deaths: 1,913; 4% increase from Monday, 5/18
LA City -- 480 new cases, 19,020 total; 3% increase from Monday, 5/18

NEW State Program- Pandemic EBT

Due to Coronavirus (COVID-19), children who are eligible for free or reduced-price meals at school will get extra food benefits. These food benefits are called Pandemic EBT or P-EBT benefits.

P-EBT benefits help families in California buy food when schools are closed because of the coronavirus emergency. Families will get up to $365 per eligible child on their P-EBT card to use on food and groceries.

Families with children who get CalFresh, Medi-Cal or Foster Care benefits do not need to apply. Most will get their P-EBT card in the mail during the month of May. P-EBT cards will begin arriving around May 12, 2020.

Families with children who are eligible for free or reduced-price meals and who do not get their P-EBT card in the mail by about May 22, 2020 must apply online before June 30, 2020.

The online application will be available beginning May 22, 2020 at ca.p-ebt.org. *Flyer attached

Resources for Seniors and Vulnerable Angelenos

COMPLETE YOUR CENSUS HERE -- Safe, easy, and secure!

Incredible tool to help find resources by zip code.

Donations for COVID-19

Mayor's Fund for Los Angeles: Supporting families, healthcare workers, and unhoused Angelenos. Click here to donate.

Warmest regards,
April 28, 2020
https://lacovidprod.service-now.com/rrs_first_responders
This registration page is only for:
First responders
Critical government personnel
Health care professionals
Grocery workers
Delivery, rideshare, and public transit drivers
Credentialed members of the media
April 16, 2020
Newsom announced he signed an executive order to grant two weeks of supplemental paid sick leave to California food workers who have been infected with COVID-19, exposed to the virus, or are otherwise ordered to quarantine and isolate.

"I think about the people that grow our food, pick our food people, pack our food, deliver our food, cook, serve and sell our food. That's the food chain in the state of California. That sector by definition is essential."

Newsom said he hoped the executive order would encourage workers to stay home if they feel sick, and know they'd be compensated for that time.
March 19, 2020
"Safer At Home":
What you Need to know. https://corona-virus.la/faq
March 13, 2020
The COVID-19 (Coronavirus) situation is fluid and rapidly changing. The Federal and State government has called for a National Emergency. Every day there is new information, as well as misinformation. Local 630's Executive Board is doing our best to stay informed and to bring you the most updated information. As you may know, Governor Newsom and Mayor Garcetti have both imposed mandates that limit public gatherings over 50 and 250 people in an effort to prevent the Coronavirus from spreading further. As such, and in an effort to protect the health and wellbeing of our membership and their families, Local 630's Executive Board has determined it must cancel April's General Membership Meeting.
We understand that workers are being affected; some in a very negative way, (e.g. layoffs), while others cannot keep up with demands (e.g., grocery). Some employers are implementing precautionary measures to reduce exposure to their employees.
Please know that Local 630 is requesting effects bargaining (bargaining over how an action will impact members and how to mitigate any negative impact) if they are forced to make operational or scheduling changes (due to municipality mandate or voluntarily due to exposure, or in efforts to prevent exposure) that negatively impact our members. In other words, employers cannot make unilateral changes that impact members without first bargaining such changes with Teamsters Local 630.
If a company shuts down or reduces hours and/or services due to Covid-19, we will demand effects bargaining to mitigate any financial hardship to our members. In the interim, if a company shuts down or reduces hours, affected employees can file an Unemployment Insurance claim. The health and economic well-being of our members is paramount, and we will do whatever we can to protect both.
Furthermore, Local 630 has urged employers to adopt more lenient absenteeism policies and provide for additional paid time off for members that are affected, whether that is because they are forced to take time off because of exposure or are quarantined for Covid-19, to care for family members exposed to Covid-19, or because their children's school or daycare has been closed
In the meantime, if you are forced to take time off to care for yourself or a family member, all usual federal and state protected leaves are available to you, such as FMLA, CFRA, PFL and State Disability.
We will continue to monitor the situation and keep our members informed via our local website, our local phone app., and our social media outlets. Below are a few links that will provide up to date information. May you all be healthy and safe!
In solidarity,
Lou Villalvazo
Secretary-Treasurer
https://www.cdc.gov/coronavirus/2019-ncov/summary.html
https://www.dir.ca.gov/dlse/2019-Novel-Coronavirus.htm
https://www.gov.ca.gov/wp-content/uploads/2020/03/3.4.20-Coronavirus-SOE-Proclamation.pdf
https://www.cdph.ca.gov/Programs/CID/DCDC/Pages/Immunization/ncov2019.aspx
https://edd.ca.gov/Disability/How_to_File_a_DI_Claim_in_SDI_Online.htm/t_blank
https://edd.ca.gov/Disability/How_to_File_a_PFL_Claim_in_SDI_Online.htm/t_blank
https://www.cdc.gov/coronavirus/2019-ncov/index.html
https://www.labor.ca.gov/coronavirus2019/
https://www.edd.ca.gov/about_edd/coronavirus-2019.htm